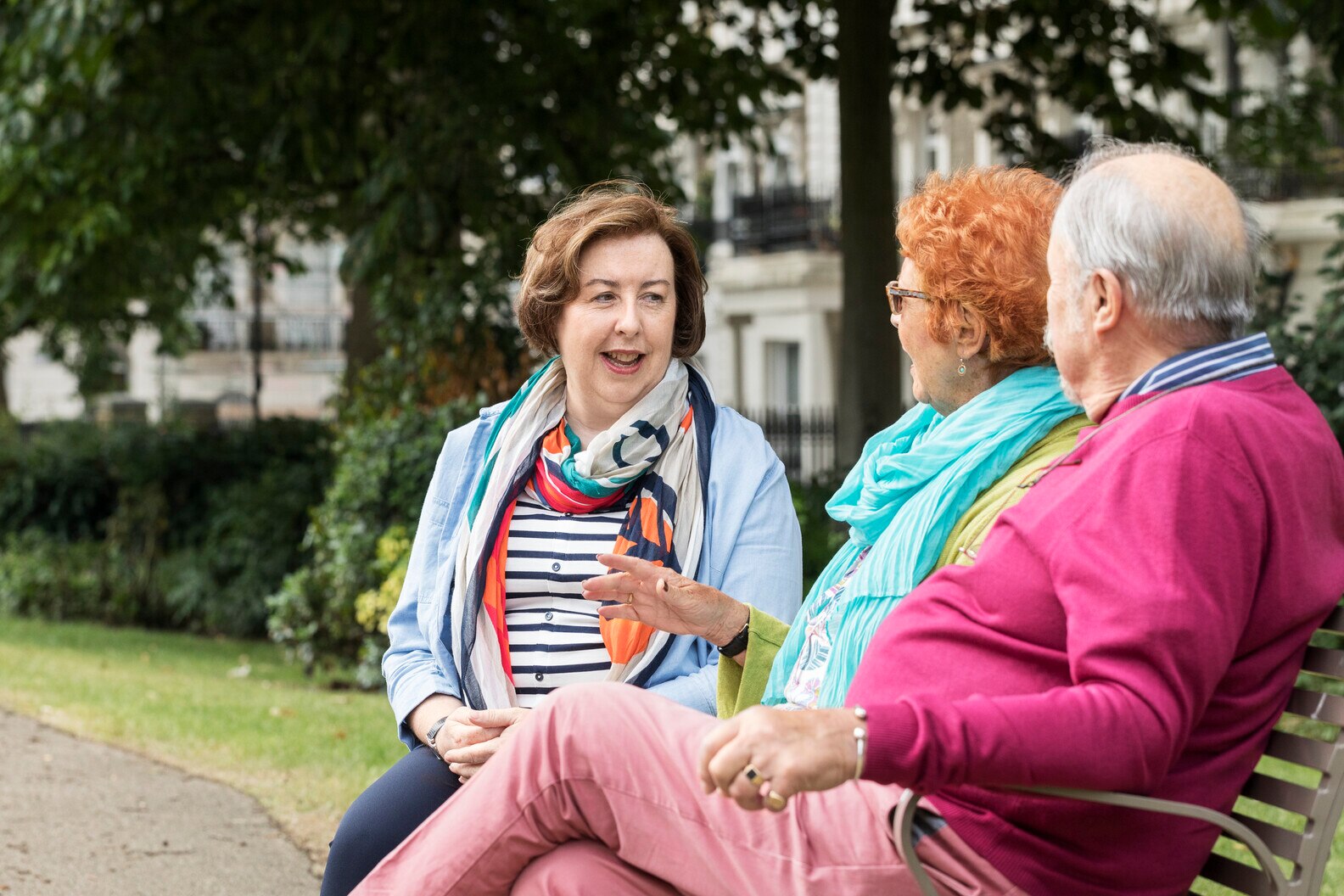 Transanal Irrigation
Assists the evacuation of faeces by introducing water into the rectum and colon via the anus. The water is subsequently evacuated into the toilet together with the faeces from the descending colon, sigmoid, and rectum.1,2
In scintigraphic studies performed in patients with spinal cord injury (SCI) and neurogenic bowel dysfunction, Transanal Irrigation (TAI) has been shown to be effective as a bowel emptying technique.1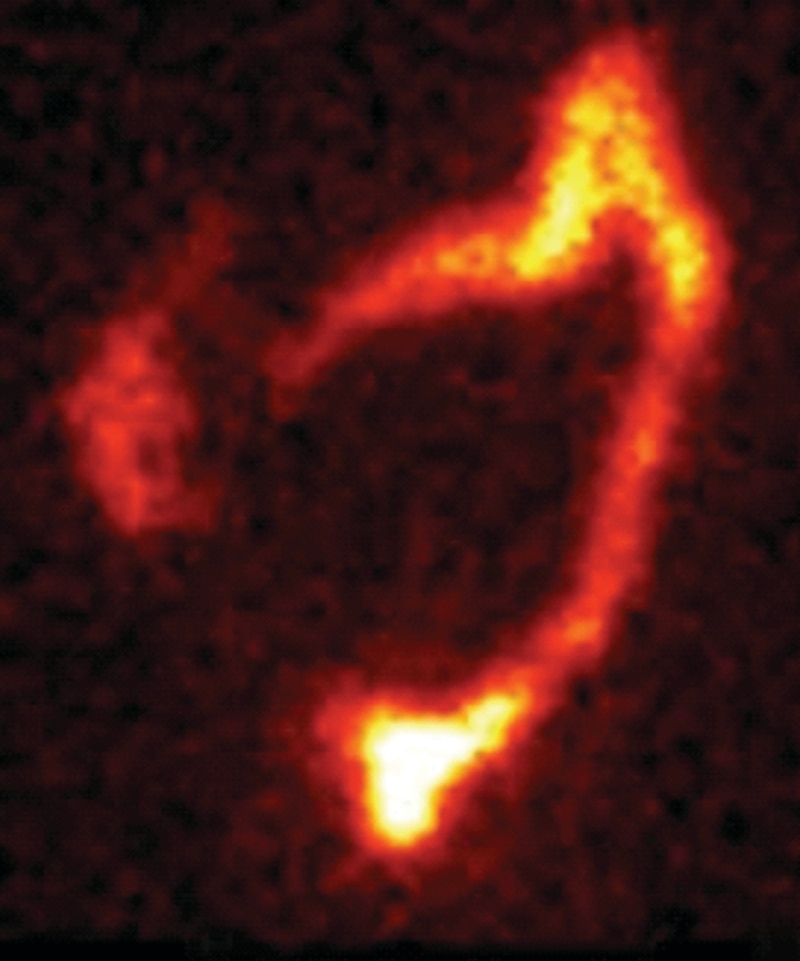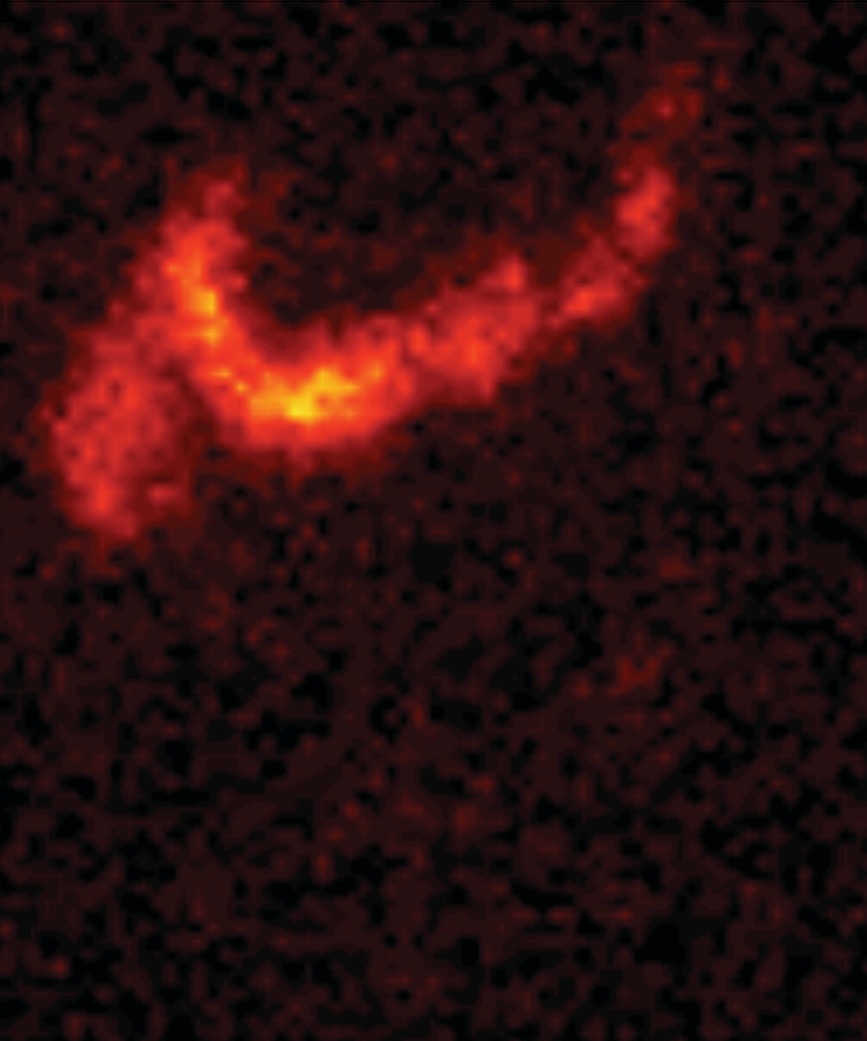 In patients with faecal incontinence, the left colon and the rectum are emptied, which enables patients to stay continent for up to 2 days.1,2 In patients with chronic constipation, TAI promotes emptying of the rectum and most of the descending colon, therefore helping to prevent blockages.
Read the scintigraphic study publication here.
TAI as a treatment option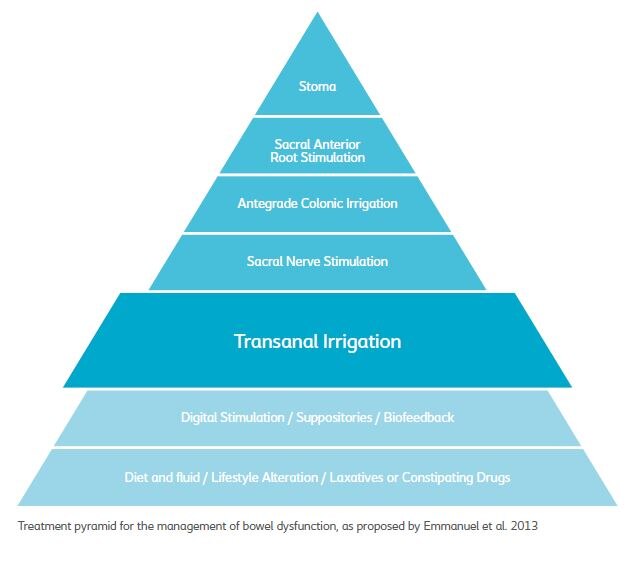 In 2013, an international consensus review conducted by 12 medical specialists from a range of disciplines with experience in prescribing and monitoring patients using Transanal Irrigation, put together a treatment pyramid for managing bowel dysfunction in adults.2 The review places Transanal Irrigation as the next treatment option following first-line treatment, such as diet and laxatives.
Read the entire review paper here.


In 2017, an international consensus review was published by medical experts for the use of transanal irrigation in children. Read the review paper here.


For clinical evidence on Peristeen TAI, please click here.
Christensen P, Olsen N, Krogh K, Bacher T, Laurberg S. Scintigraphic assessment of retrograde colonic washout in fecal incontinence and constipation. Dis Colon Rectum 2003;46:68–76.
Emmanuel et al. Consensus review of best practice of transanal irrigation in adults. Spinal Cord. 2013; 51 (732-738).