Biatain® Silicone 3DFit® Technology fills the gap and reduces exudate pooling
The challenge with conventional dressings, is that they leave a gap between the wound bed and dressing. The gap allows for exudate pooling which starts a series of events. Pools of exudate may promote bacterial growth, which may lead to the risk of infection. If exudate leaks on to the wound edge and periwound skin it will become macerated and delay wound healing.
What's needed is a dressing that prevents gaps from forming in the first place, and Biatain® Silicone with 3DFit technology is that dressing. It conforms to the wound bed to prevent gaps and exudate pooling, it absorbs the wound exudate and stops pooling before it starts.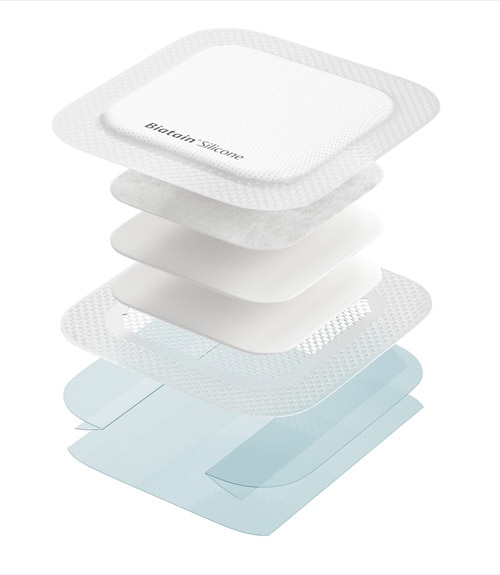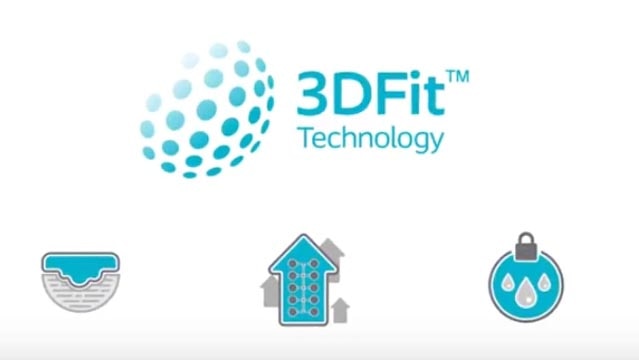 Conformability of Biatain Silicone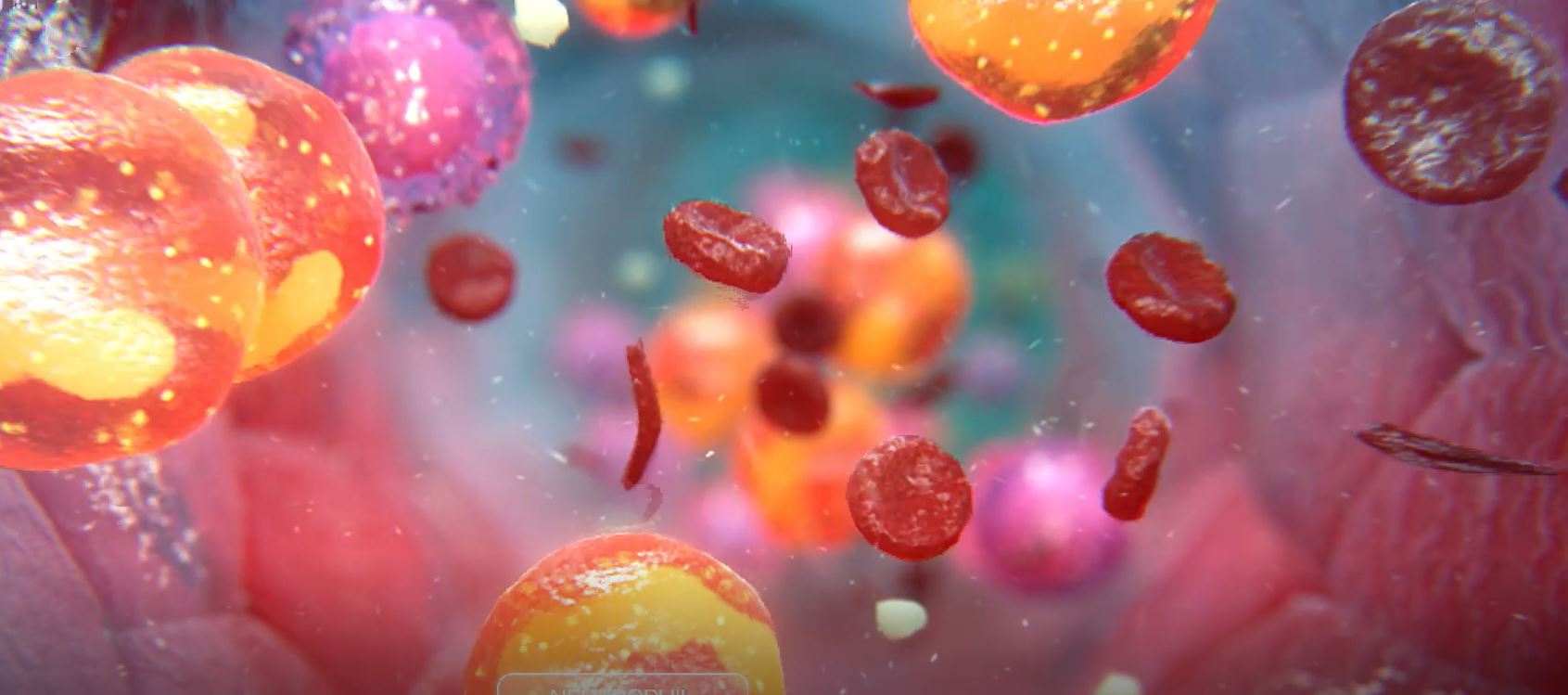 Managing the gap with Biatain Silicone
How to apply and remove Biatain® Silicone
Biatain Silicone Multishape
Biatain Silicone Sacral Small
Biatain Silicone Sacral Large
The benefits of 3DFit® Technology
Upon contact with exudate, the foam with 3DFit® Technology conforms to the individual wound bed and stops pooling before it starts. Microcapillaries go into action to absorb the exudate vertically, and to create optimal healing conditions. The exudate is locked away and retained even under compression, reducing risk of leakage and maceration of the wound edges and periwound skin.
Conforms to the wound bed
To minimise gap formation and reduce exudate pooling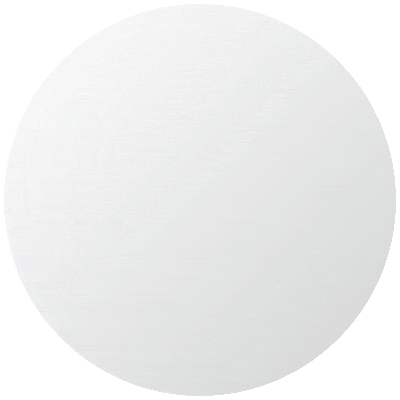 Absorbs vertically
To protect surrounding skin and wound edges from maceration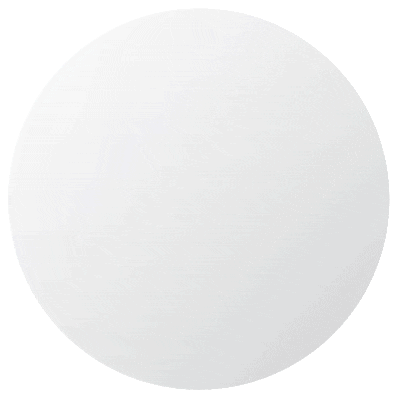 Retains exudate and 99.98% of bacteria
To reduce the risk of infection and damage to the periwound skin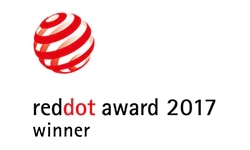 Red Dot Award winner
Due to its outstanding design, Biatain Silicone has been awarded the Red Dot Award; an internationally recognised consumer award that focuses on user experience and aesthetics of products.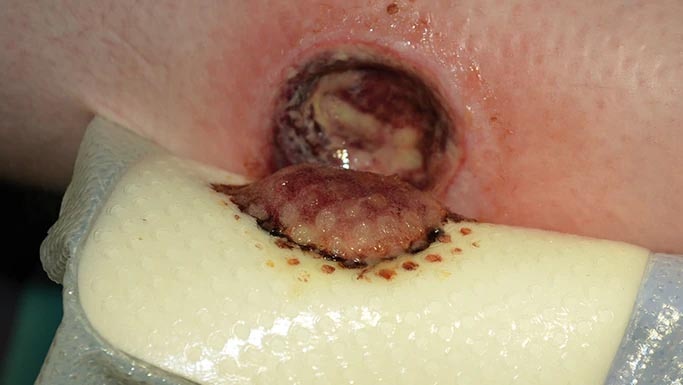 3DFit® Technology in clinical practise on pressure ulcers
A 28-year-old male, with a neurodegenerative disorder, presented with a pressure ulcer on the lower right leg, caused by his wheelchair.
Wound bed: Sloughy tissue with medium exudate
Wound edge: Intact
Periwound skin: Dry
After cleansing and debridement, Biatain® Silicone was applied to the wound. The dressing conformed perfectly to the wound and ensured appropriate exudate management.
Biatain Silicone conforms up to 2 cm depths (4)
Biatain Silicone Evidence
Find out more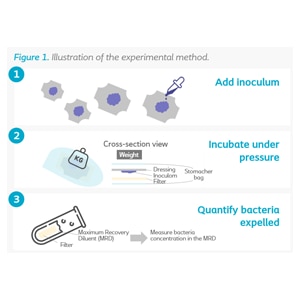 In Vitro testing of Bacterial Trapping a Silicone Foam Wound Dressing
---
Find out more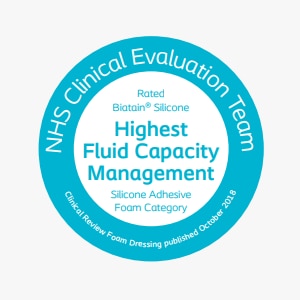 Fluid Handling Capacity of Ten Silicone Dressings
---
View the booklet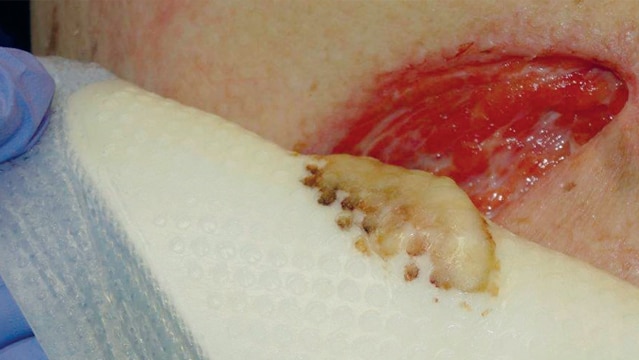 Conformability of Biatain® Silicone in clinical practice
View references

Mouës, CM et al. Five Millenia of Wound Care Products – What is new? A Literature review. Ostomy Wound Management 2009 Mar;55(3):16-22
Sibbald, RG et al. Preparing the Wound Bed – Debridement, Bacterial Balance, and Moisture Balance. Ostomy Wound Management 2000;46(11):14-35
Adderley,UJ. Managing wound exudate and promoting healing. British Journal of Community Nursing 2010 Mar;15(3):S15-20
Data on file VV-0201548
Andersen MB & Marburger M. Comparison of 24 hours fluid handling and absorption under pressure between ten wound dressings with silicone adhesive. Presented at EWMA 2015
Romanelli et al. Wounds International 2010;1(2)
Thomas S. Laboratory findings on the exudate-handling capabilities of cavity foam and foam-film. Journal of Wound Care 2010;19(5):192-99
Adderly UJ. Managing wound exudate and promoting healing. Wound Care, March 2010:15-20
Please only complete the form below if you are a Healthcare Professional or work in the Health care industry.
| Size (cm) | Qty | Code | NHS | PIP |
| --- | --- | --- | --- | --- |
| 7.5 x 7.5 | 10 | 3434 | ELA425 | 353-3817 |
| 10 x 10 | 10 | 3435 | ELA451 | 356-9811 |
| 12.5 x 12.5 | 10 | 3436 | ELA426 | 353-3825 |
| 15 x 15 | 10 | 3437 | ELA427 | 353-3833 |
| 17.5 x 17.5 | 10 | 3438 | ELA428 | 353-3841 |
Other recommended products